Black excellence showed up and showed out again at the New Jersey Performing Arts Center for this year's Black Girls Rock. There were performances by Ledisi, Tasha Cobbs, India Arie and Tyrese, and Anthony Hamilton.
This year's awards was a bit different as SZA opened the show by singing her song, "Normal Girl" from her CTRL album and Taraji P. Henson hosted, which is usually Tracee Ellis Ross. Nonetheless, Ms. Taraji brought her A-game 😉
This year's nominees were Yara Shahidi (Young, Gifted, and Black Award), Suzanne Shank (Shot Caller Award), Solange (Rockstar Award), Issa Rae (Star Power Award); the founders of the "Black and Missing Foundation", Derrica and Natalie Wilson (Community Change Agents), Roberta Flack (Living Legend Award), and Congresswoman Maxine Waters (Social Humanitarian Award).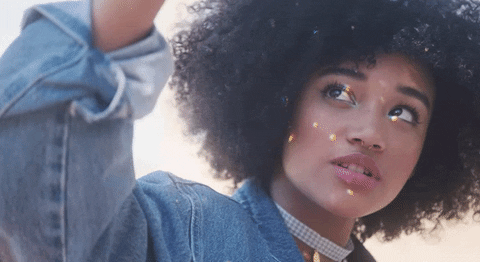 This year's theme seemed to be "love and accept yourself for who you are" as this year's nominees sent out some fire quotes about black girl magic and self love.
Yara Shahidi started us off on a good note by saying, "I love this room..most of all because we are allowed to be our full selves". She also went on to say, "Our chars are not to live within this negative space of who we are not to be, who we are not to be after all…and it takes a lot to discover who we are.
Suzanne Shank: "my disadvantage is actually my advantage" and "when we invest in black girls, the return for our communities are limitless" *insert sparkle emoji*
Issa Rae: "My life changed when I focused on what I was good at, what I liked most about myself, and what made me stand out!"
Last but not least, the quotes that set off the whole night was from Congresswoman Maxine Waters aka Auntie Maxine: "I don't care how big you are or how high you think you are, if you come for me I'm coming for you"; "Not only will we resist you, we will impeach you Mr. President *sips tea*; and "I don't care how many times you've heard me say it, I'll say it again, 'reclaiming my time'
Yes ladies!
Last but certainly not least, this year's M.A.D girls were Haden Girma and Ibtihaj Muhammad.
Haden Girma is the first deafblind person to graduate from Harvard Law School. Her mission is to work with communities to make them more accessible to people with disabilities.
Ibtihaj Muhammad a sabre fencer who is the first Muslim American woman to wear a hijab while competing in the U.S. Olympics.
Keep rockin' ladies *inserts praise emoji*
Its safe to say that after watching tonight's awards, all black girls and women feel absolutely inspired to tackle what's in store for them. And in words of Solange from tonight, "black girls are truly the most poppin".